What will you do after university? There are lots of options out there but it shouldn't be hard to find your perfect career. It's likely that you already know what you want to do in life based on the degree you'll study for at university. Here's even more career advice for students if you need extra help.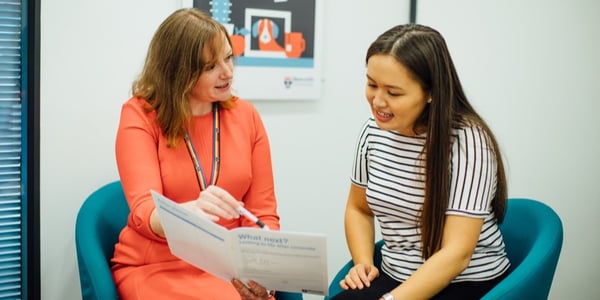 See your job options based on your degree
Your perfect career path can depend on the course you study at university. Each degree can lead to many different job roles which you might not have thought about before.
Here's a selection of the many courses available at Newcastle University. We've also shared the possible careers you can go into once you have completed the relevant degree. There are many more out there but we've listed some of the common ones.
Medicine and Surgery: cardiologist, general practice doctor, ophthalmologist, psychiatrist and surgeon.
Pharmacy: community pharmacist, hospital pharmacist, product development scientist, research scientist and toxicologist.
Politics and Sociology: international development worker, government research officer, public affairs consultant, public relations officer and social researcher.
Law: barrister, detective, legal executive, paralegal and solicitor/lawyer.
Whichever course you study at university, go online to do more research. It's very easy to quickly find the many career options you can enjoy depending on your degree.
Find careers where you need to know another language
When finding your perfect career path, look for jobs where knowing a second language can help. If you're studying at Newcastle University in the UK, then you'll quickly improve your English speaking and writing skills.
A lot of employers are looking for people who can speak English. So it's a good idea to study in a country where you'll speak, learn and write in this language every day. Knowing two languages will help you stand out more than people who can only speak one language.
Some careers where knowing two languages can help include:
teaching
interpreter
translator
journalist
writer
foreign correspondent
intelligence operative
Talk to people
It's a good idea to plan your career path early rather than waiting until after you graduate. This gives you time to research and decide what you want to do. Here's some more advice:
get in contact with employers to find out about internships
talk to other students and get advice on platforms like Unibuddy
see if they have any part-time jobs
attend career fairs and talk to employers
find out if they have graduate jobs available
use social media like LinkedIn to connect with employers
book your place at Newcastle University's Creative Careers event to share tips
get access to NCL Spark. It's a platform run by the Newcastle University alumni team. You can connect with a mentor and receive lots of career advice
ask for work experience or do volunteer work
By talking to employers, you will understand whether the career path you planned is the right one for you. You might also realise that you're passionate about a career that you didn't even know existed. It's never too early to start planning your ideal career.
Do a quiz
For a fun way to find out what your perfect career path could be, do a quiz! Websites like UCAS have personality quizzes where you can find out what you're like as a person and which career might suit you.
It's really easy. Just click on the statements which are true. You'll then find out your strengths and some careers you might enjoy.
Even if you don't find your dream career in the quiz, it can still help you with your search. You may realise that your strengths can help you in a different career path instead.
Get advice from university careers services
You should also use the careers service at Newcastle University. You'll get a lot of advice and support to help you find your perfect career path. They can also help with your CV and applications to help you get a job in the career field that you want.
It might also mean that you start your own business. Claire studied at Newcastle University and she now owns her own business, Accueast. Her company provides high-quality Chinese-English translation.
Joshy Jin is another success story. After studying at Newcastle University, he started his own Chinese restaurant based on Szechuan cuisine in Newcastle.
An expert careers advisor can go through your ideas and plans with you. They'll help you find out what you're good at and what you enjoy doing so that they can guide in the right direction.
Develop your perfect career at Newcastle University
Trying to create your own career path can be tricky. However, help is available. Not only does Newcastle University have an amazing careers services team but we've also created a free guide for you to download.
It includes information on how to plan the ideal career path, your very own checklist, what previous Newcastle University students have to say and much more. Get your free copy now and see how we can help you build a successful career.