If you're creative, analytical and pay attention to detail, then architecture can be the perfect career option for you. But there are so many more skills that you'll gain when studying this programme.
Here's more information on why architecture is a good career option and what you can do with this degree.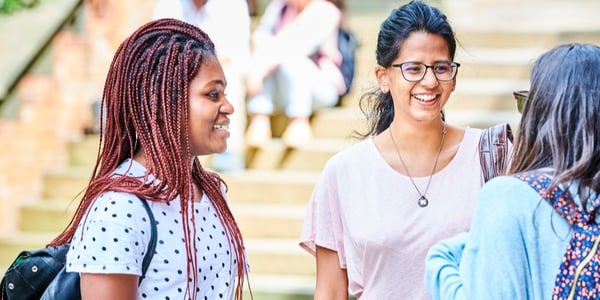 What can I do with my architecture degree?
There are many different opportunities available with an architecture degree, and not all of them are architect roles.
Careers in architecture
architect: designing buildings and supervising their construction
landscape architect: designing outdoor spaces, such as parks and gardens
urban planner: designing and improving urban environments to help communities
restoration architect: preserving and conserving historical buildings and monuments
research architect: research, design and develop solutions to technical issues
lighting architect: designing natural and electric light solutions
extreme architect: designing buildings for extreme environments, like earthquakes
These are just some of the many architecture jobs out there. Here are even more careers you can get into with your architecture degree.
Careers in art and design
artist
building surveyor
industrial designer
construction manager
furniture designer
textile designer
graphic designer
video game designer
photographer
production designer
structural engineer
VFX artist
If you don't want a career in design, don't worry. It might be possible for you to enter a different type of career with your architecture degree. Some examples include:
Careers outside of design
teacher/lecturer
conservationist
writer or journalist
entrepreneur
Other industries you can get into
television
film
advertising
law
Which important skills will I need to use the most?
You'll gain a lot of valuable skills when you study for your architecture degree. Here are some that employers look for the most:
numeracy
interpersonal skills
teamwork
leadership
taking initiative
decision-making
computer literacy
creativity
design skills
legal knowledge
communication
attention to detail
What is the average salary for architect jobs?
An architecture degree is very respectable. Especially if you complete your programme in the UK, as you'll be accredited by the Royal Institute of British Architects (RIBA).
RIBA is a leading body in architecture. Being RIBA validated shows that you have achieved their high standards. It also allows RIBA to put you on their database for when people are looking for an architect to work with.
According to the RIBA Jobs Salary Guide 2019, which looked at over 3,000 Chartered Practices, the average salary of an architect is between £33,500 and £39,140, depending on how long you've been registered with the Architects Registration Board.
Why you'll love being a qualified architect
After studying architecture at university, you'll already know how rewarding and fascinating the subject can be. Here are some reasons why you'll love being an architect (other than the amazing salary):
you'll work with designers and people who dream big
you can eventually share your knowledge with other students and help create architects of the future
imagine being involved in building a state-of-the-art hospital or a sculpture for a city centre
you'll get to see your hard work come to life. Just imagine seeing a building that you designed in person or helping to build a client's dream home
Getting your dream job is much easier if you study at a well-respected university with amazing facilities. Architecture involves a lot of research, so it makes sense to study at a Russell Group university.
Universities like Newcastle University are part of this established group. Currently, 34% of all international students study at Russell Group universities. So why not join them in developing your career as a successful architect?
Become a successful architect by studying at a prestigious Russell Group university
At Newcastle University, we have the facilities and support to help you achieve your dreams of becoming an architect. Architecture graduates in Newcastle have higher employability rates than other universities, whether working professionally in a field related to architecture or not.