When it comes to money management, 42% of all students don't use any budgeting methods to help their money last longer. However, one of the best ways to manage your finances whilst studying abroad is by budgeting. And apps can help. In fact, it's now easier than ever to budget your money - thanks to helpful apps on your phone.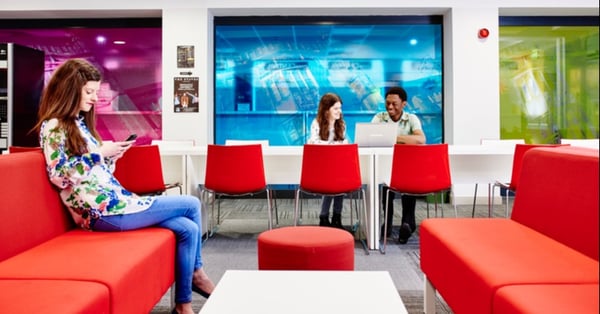 Here are some of the best student budgeting apps you can utilise when studying abroad.
Yolt
Monzo
My Supermarket
Bean
1. Yolt - All-inclusive app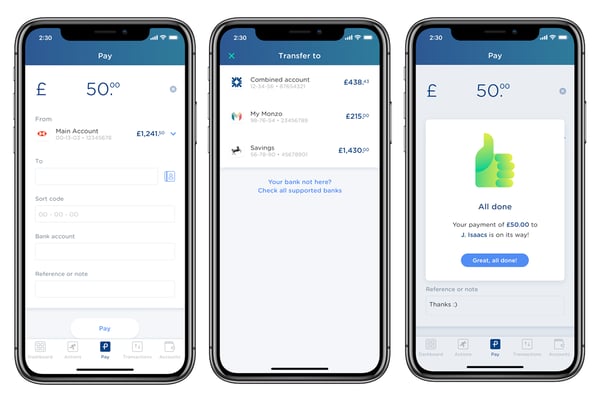 Image credit.
One of the most inclusive apps available on the store, Yolt has lots of features available to help you budget better. Just add your bank account and get started.
With so many categories available, it's really useful for visualising how much you spend and where that money is going.
They also recognise students have lots of new responsibilities they might not be used to. This includes managing bills and budgeting for activities with friends. That's why they created a useful series of articles on money management that includes tips on how to spend better.
We've also created a visual guide on the different costs to consider when you move to study in the UK. Take a look below.
2. Monzo - Budget better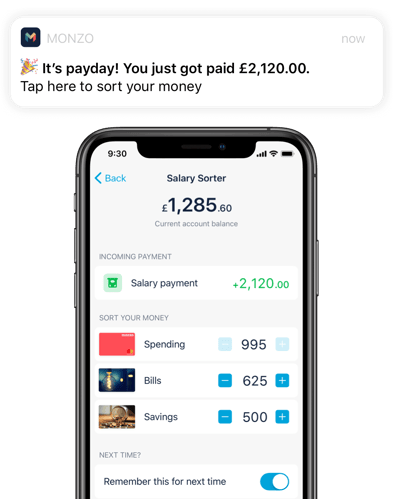 Even though it's not specifically a budgeting app (it's an online bank), it has helpful features to help you spend better.
The 'Pots' feature is designed to help customers save money. It works by rounding up every purchase you make and setting that money aside. For example, if you buy lunch for £4.50, Monzo will round it up to £5 and place the remaining 50p in your pot.
Pots are easy to create and customisable. This is great for students looking to save for a special occasion like a holiday or flight back home.
You can also set spending targets so you never go over your allotted amount for things such as eating out with friends - meaning you always have enough left for important expenses like bills or textbooks.
3. mySupermarket - Shop smarter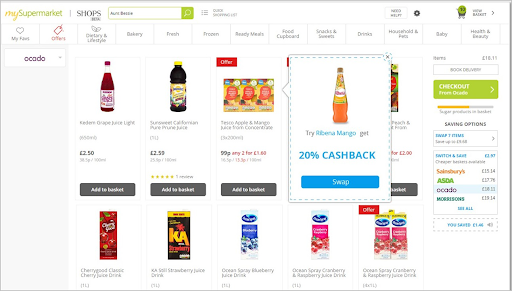 Image credit.
After rent, groceries are often a student's biggest monthly expense. The mySupermarket app compares the cost of your shopping across major supermarkets and finds the cheapest place you can purchase it, just by scanning the product barcodes.
This is especially good for students who like to cook with friends and find they're spending a lot of money on shopping.
4. Bean - Find inexpensive alternatives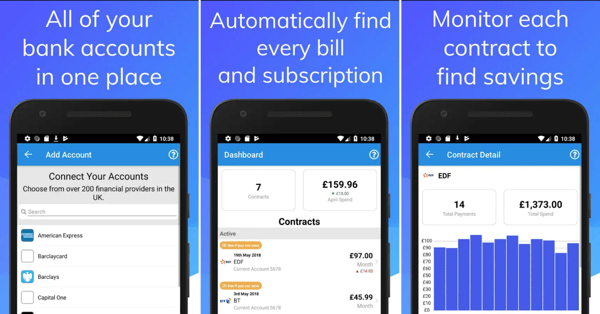 Image credit.
This smart app tracks your recurring payments like bills and subscriptions and suggests cheaper alternatives to the services you're using.
This is great for students who have lots of subscriptions like Spotify and Audible and helps you easily cancel unwanted/unnecessary subscriptions or switch to more affordable ones.
These are just a few of the great apps for budgeting and supporting your finances when studying abroad. If you're looking for more advice on ways you can manage your money while at university, download our free guide.
Download our undergraduate guide to 2020 study
Choosing to study abroad is a major decision but we're here to help. Make sure you have all of the information you need by downloading our guide to studying in the UK. It includes budgeting tips, how you can get around here, what life is like when you study in England and everything you could need to know about the types of university in the UK.
Get your free copy of the eBook now by clicking on the link below.