Are you looking to open a student account but not sure which bank to go with or how to apply?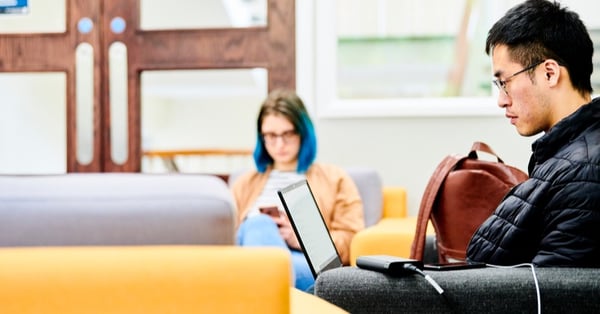 Banking in the UK as an international student is easy. Here are some of the best student bank accounts and how you can open one.
Why do I need a UK student bank account?
Setting up a bank account might not be your priority right now, but it's important to research and understand why you need one.
Managing your finances in a UK based student account has many benefits:
using your card in store or withdrawing cash is free, and you will not be charged currency conversion fees
currency exchange rates change daily so you can plan to get the best exchange for your cash
if you're planning on working part-time in the UK, employers will want to pay your wages into a UK bank account
you will be able to set up recurring payments, needed for paying mobile phone contracts, gym memberships and accommodation
it's easier to send money to UK based friends
if you face any unexpected issues with your account, you can to go to a local branch for assistance
3 of the best bank accounts for international students
Barclays Student Additions Account (international)
The international student version of its UK student account, Barclays also offers an account for students from overseas.
To be eligible for this account, you must:
be living in the UK
be studying for an undergraduate qualification for at least two academic years full-time or for a postgraduate degree for one year or more
be over the age of 18
plan to use the account as your main bank account
With this bank account, outgoing money transfers are free and there are inexpensive recipient fees. You can learn more about it on their website or visit a branch.
NatWest International Student Account
This account is aimed specifically at international students. To be eligible for this account, you need to have lived in the UK for less than three years.
You'll also get to choose one of the following free options:
one-year Amazon Prime Student membership and £10 Amazon gift card
50% off food prices in selected UK restaurants, cinemas and hostels (4 years)
National Express Coachcard which gives you 1/3 off coach travel (4 years)
To get your gift, you need to take out the full account which is a £10 monthly fee and is only available online.
This account is ideal for students studying in the UK for a year because you don't need to have lived in the UK for very long to open an account.
Al Rayan Current Account
For those looking for a Sharia-compliant current account, Al Rayan could be the bank for you. You have to commit to paying your salary into this account (which, as a student, you probably don't have yet) or make an initial deposit of £500.
You must be transferring at least £100 to gain access to Al Rayan's international money transfer services. Al Rayan also offers Sharia-compliant savings accounts too if you're thinking about staying in the UK on a long-term basis.
How to open a bank account in the UK
Unless your bank states otherwise or your bank account is exclusively available online, you'll likely have to visit your local branch to set the account up.
What documentation will you need?
current passport
home bank statement from the past three months
proof of address in the UK or abroad (check with your bank)
student ID or acceptance letter from your university
Now that you know the best student bank accounts and how to open an account, you need to think about your budget for your time at university.
Want advice on how to budget for your time at university?
Budgeting is important for students. If you're unsure of how to manage your money while studying abroad, the Newcastle University's Student Finance advisers can provide you with free advice and practical budgeting tips.