You've decided to study in the UK, so the next step is completing and sending your application. It's an exciting time and if you have everything prepared correctly, you'll soon be studying at one of the UK's leading universities.
Here are our best tips for applying to study in the UK for Indian students: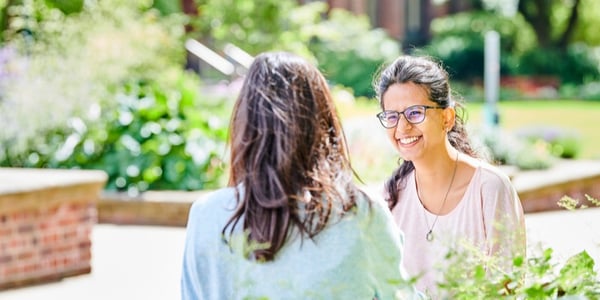 1. Do your research first
It's important to research which university provides the best facilities for your course. When you're researching, you will find there are lots of excellent universities to study at in the UK, each with their own unique history.
You may come across Russell Group institutions. These are 24 prestigious universities that are known for the outstanding learning experience they provide and industry-leading research.
A degree from a Russell Group institution, like Newcastle University, puts you on the path to your future career.
2. Check what your grades are equivalent to in the UK
Education systems are different all over the world, so make sure to read the academic requirements carefully. The qualifications you have from India might not have the same significance in the UK.
If you're not confident about the grades you need, you can check with the university and they'll be sure to help you with the requirements.
3. Start the application process early
One of the first things you should do when applying is to find out when the deadline is for your application submission. Try to start as early as you can. This will give you the best possible chance.
It's a big decision and your first draft definitely won't be the one you submit. So you should give yourself enough time to properly plan, write and edit. It's also essential to have it checked by your teacher or guardian.
4. Be passionate when writing your personal statement
When you've decided which universities in the UK you want to attend, your application will be handled by UCAS (Universities and Colleges Admissions Service). The most important section will be your personal statement and you only have 4,000 characters (around 500 words) to stand out from other applicants.
The best way to impress the universities is by being yourself. As well as exploring your academic achievements, write about your passions, future plans and why you want to study that particular course. This is something admissions tutors look for in a potential student.
5. Take the IELTS exam
As an Indian student, you'll already have a good grasp of the English language. You've probably learnt it at school and speak it very well. While this may be the case, some universities in the UK will ask that you take the IELTS (International English Language Testing System) exam if English isn't your first language and provide them with a result.
This exam also may be required as part of your visa application, so it's important to take it ahead of time. This test proves that you can handle the assignments and lectures that will be given in English. Make sure to include your results in your applications.

However, some universities do offer extra support if your language skills don't fit their requirements. For example, here at Newcastle University we generally ask for an IELTS score of 6.5. If you just miss out on this, you can take a course to improve your English language skills before you begin a degree.
We also offer free English language lessons throughout the year where you can attend classes, workshops and interactive lectures to improve your:
reading and writing
presentation skills
listening and speaking
pronunciation
grammar
You can find out more about our English language requirements here.
6. Get excited to start on your career path
There's a diverse culture and lots to experience in the UK, so our biggest tip is to get excited about coming to study. You'll meet and network with a wide range of people once you arrive. Some of these people might become future friends, colleagues or business partners.
Graduating from a highly-ranked UK university with an undergraduate degree also starts your future career path in the right way. The level of education in the UK is considered considerably higher than India, so you'll be able to start your career back home too.
But to get excited, you need to finalise everything like your financial budget and what to pack.
Your complete guide to studying abroad
Getting an undergraduate degree in the UK is exciting but you should make sure you have all the information you need before studying abroad.
You might have lots of questions, especially when leaving India to study somewhere new, but don't worry. That's why we've created our Study Abroad Starter Guide, it's got everything you need to come and enjoy the highly-ranked education the UK offers. It has advice for budgeting, packing tips and even guidance for staying safe in the city.
Download your free copy of the starter guide now by clicking on the link below.