Laptops can be really beneficial to student life. They can be used to communicate, research, play games and most importantly, do academic work. A lot of people assume that the best laptops are the most expensive ones.
That's not always the case. There are plenty of great laptops you can buy on a budget.
Below, we've listed the best budget laptops for students and what they're good at, plus some information on why they're a good investment.
The best budget laptops for students
We've chosen to focus on Chromebooks. They're easy to use and portable (they fit in most backpacks). Plus, some can even fold into a tablet mode which is great when giving a presentation.
The Lenovo Yoga Chromebook is both fast and secure - perfect for a hardworking university student. It has a modern looking, large touchscreen display.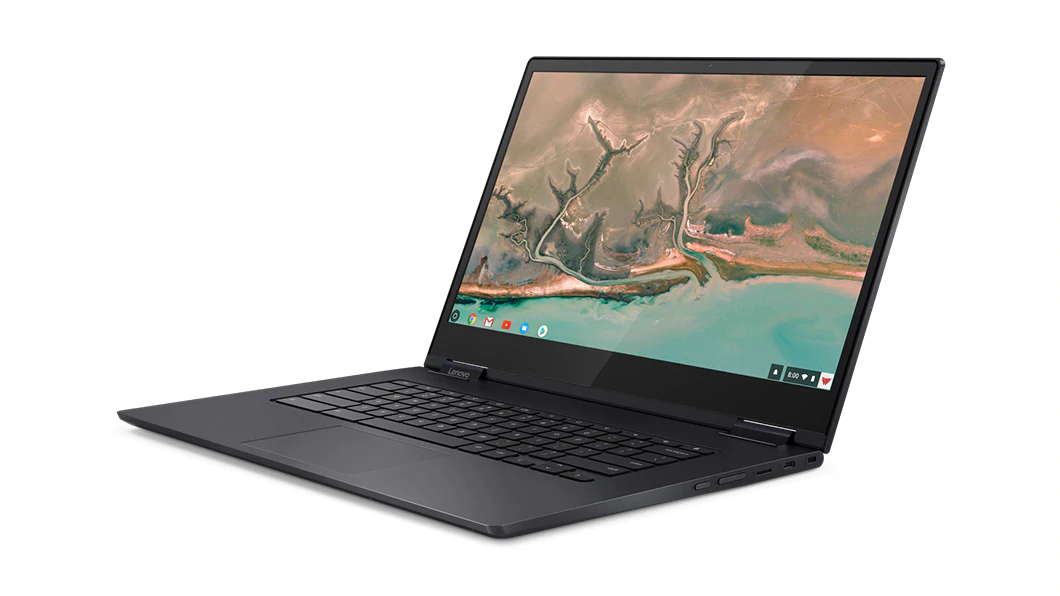 Image Credit: Lenovo
Its 15" screen and powerful Intel Core i5 processor makes it a great tool for everyday work.
The Dell Chromebook 3100 series was created for interactive learning, meaning that it was basically designed for students.
Image Credit: Dell
This laptop can fold into four different modes (flat, tent, tablet or laptop) for collaborating and viewing work. It also has up to 13 hours of battery life, making it a brilliant option for those busy university days.
With an Intel Dual-Core Celeron processor, you won't be worried about slow working speed. This Chromebook also comes with added durability (it's been tested to survive 5,000 micro drops and 30-inch drops onto steel) and a spill-resistant keyboard - perfect for any student.
The Acer Chromebook 514 is the perfect technology for any student on the go.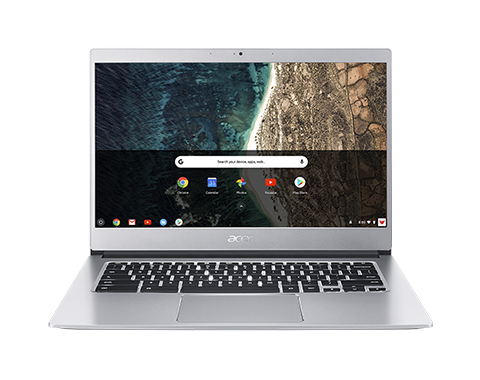 Image Credit: Acer
With a touchscreen and a wide viewing angle, it's great when watching educational videos (or Netflix) in between lectures. The keyboard is also backlit, which means it's easy to type in dimly-lit environments.
The Acer Chromebook 514 has a fast boot-up time, integrated malware protection and 12-hour battery life. It's an ultra-modern choice for the thriving student.
The ASUS Chromebook C523 is a great way to have fun and do work on the move. It's a lightweight and portable 15.6" Chromebook and is powered by a Quad-Core Intel processor.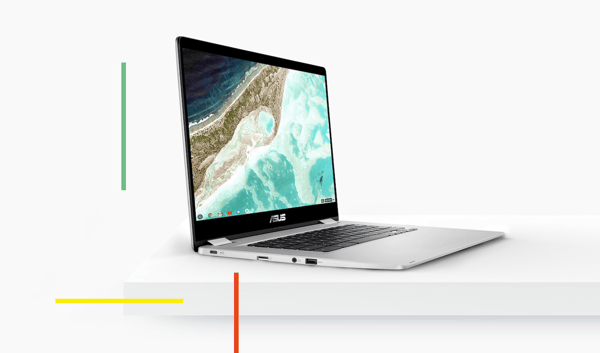 Image Credit: ASUS
It includes a NanoEdge design, which provides a big screen for easier multitasking, especially when working with friends.
Through the Google Play Store, you'll be able to access lots of apps which can increase your productivity and entertain you. It's a great laptop that you can use around campus.
The best high-performance laptops for work and play
Chromebooks are perfect for students, but sometimes you need a laptop with a little extra performance power. Not all students will need laptops like these, as they will benefit computing, programming or science students the most.
They're also great if you like gaming because of their powerful GPUs (graphic processing units) and processors.
Perfect for work and gaming, the HP Pavilion Gaming 15 is both powerful and affordable.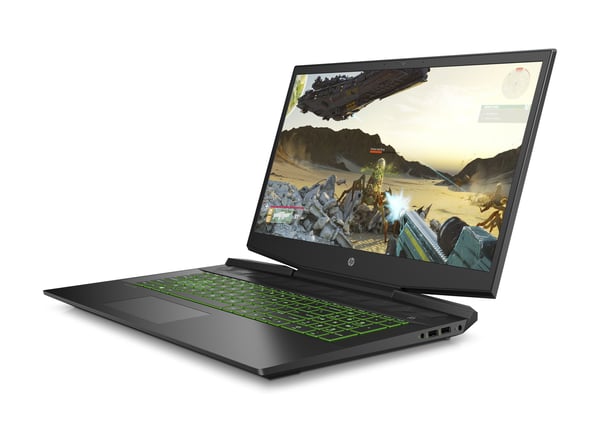 Image Credit: HP
With a 2.4GHz Intel Core i5 processor and an Nvidia GeForce GTX 1650 graphics core, you'll be able to work with even the most complex of files and functions.
This laptop also has up to one terabyte (TB) of storage, giving you plenty of file space for university.
This piece of technology isn't just one of the most attractive laptops we've chosen. It's also incredibly powerful.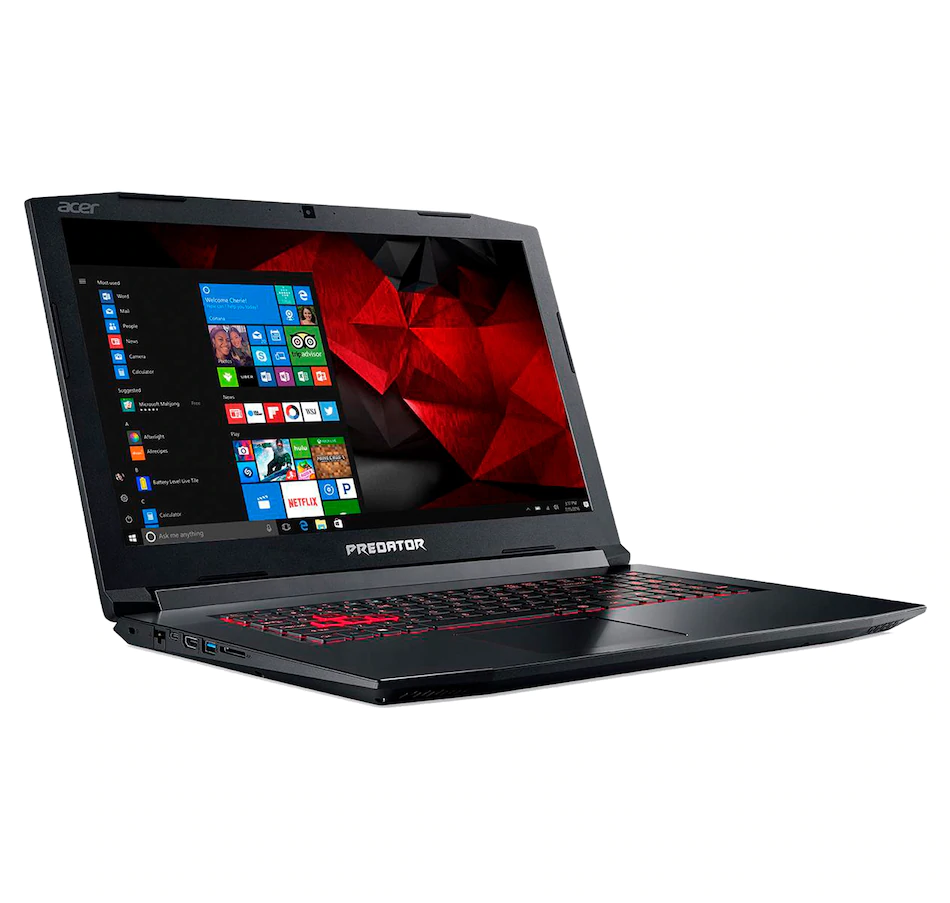 Image Credit: Acer
This laptop has an Intel Core i7-9750H processor and 256GB of storage. It's more lightweight than its high-performance counterparts and is also a lot cheaper.

This is definitely the budget laptop you want for both work and play.
Are budget laptops worth buying?
Budget laptops are a cost-effective option, but you don't have to compromise on performance.
Processors for smaller laptops have evolved to the point where they'll perform just as well as laptops with larger processors if you're using them for traditional university work. But if you're looking to game or run complex programs, you might want something a little more powerful.
Some of the newer laptops will have a GPU which can even run online games like their more expensive counterparts. But a budget laptop for a university student isn't meant for gaming, it's meant for studying.
For a cheaper price, you'll be able to get a laptop with four gigabytes (GB) of main system memory. These cheaper laptops will also have a battery life of over six hours - perfect for a full day at university, even if you forget your charging cable.
Inexpensive laptops will usually offer up to 500GB of storage and smaller, more portable laptops such as Chromebooks will have 16 to 32GB of storage. This may seem like a small amount of storage, but Chromebooks make up for it by having quick operating systems and access to a lot of Cloud storage.
Chromebooks are some of the best types of laptop for students. They're small, lightweight, easily-portable and good to connect with the Cloud. Plus, they're more cost-effective than a regular laptop.
They might have a small amount of storage, but universities have dedicated WiFi services which you can use to upload your work to internet storage facilities.
Buying a laptop is an important part of making the most of your university career, but it can be expensive. How can you factor the cost of a laptop into your overall university budget?
Calculate your university costs today
To help you work out your university costs, we've created a useful calculator. You can adjust the figures depending on your income and your expenditure and it will help you determine a bespoke university budget for your needs.
To start preparing your university financial budget today, click the link below to get started.