Choosing where to study abroad is a big decision. It's important you have as much information about each possible destination before you make your final choice, including how safe each city is.
From the student-friendly cities to the excellent support system, here's why the UK is one of the safest places to study abroad.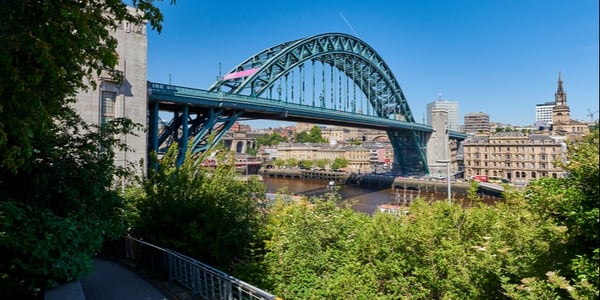 1. It has lots of student-friendly cities
International students are often the heart of many UK cities. They bring unique cultures and traditions to an already diverse community. This opens all of the city's residents to exciting new sights, sounds and tastes.
Because they have such a positive impact on the city they're living in, international students aren't seen as visitors, instead they're seen as part of the family. In fact, as a direct result of students studying in the UK, each city shares an estimated £25 billion in economic benefit and the support of 200,000 jobs so they're a vital part of society.
When you arrive, you'll want to explore your new home city.
Before you arrive, carry out extensive research on the city. Find a map of the area and understand where you'll be staying. Work out where the university is and where other important landmarks are, including the nearest supermarket, bus stop, train station and hospital.
Understanding the layout of the city will ensure you always know where you are. You won't get lost or feel unsafe because you're in unfamiliar surroundings.
If you regularly visit the same cafe or restaurant, then make sure to be friendly and say hello to the staff. This is a great way of meeting new people and embracing other members of the community. The more connected you are with other people, the safer you'll feel in the city.
2. It has lots of places with low crime rates
European countries are amongst the safest in the world for international students when crime statistics are calculated. It's by far the safest continent with many European countries ranking highly on global league tables.
Every developed country does still experience crime but there are some steps you can take to reduce the risk.
Always keep your phone with you in case you need to make an emergency call. 999 is the UK's emergency number and 101 is the number for less serious situations. It's very unlikely you'll need to call either number but it's still important to be prepared.
Make sure your accommodation is locked at all times and valuable items are safely stored away. Insure these items so that if any of them are lost or taken, you'll be able to replace them easily.

Don't carry your passport and other important documents around with you - keep them locked in a safe place in your house.
3. The United Kingdom has a very multicultural society
An increasing number of people from all parts of the world live, study and work in the UK. Over 450,000 international students join UK universities every year. This is contributing to a greatly diverse, multicultural society which international residents and students are welcomed into.
UK universities also offer clubs and activities for students to help them feel included and welcomed. Many societies have been created to celebrate specific religions, cultures and interests.
For example, Newcastle University has student-run societies that focus on certain cultures like Hong Kong, Indonesia and South Asia. These are a great way to meet other people that share your religion or ethnicity or to make friends with people who have other beliefs.
To discover some great tips on how to easily adjust to life and culture in the UK, read our blog post about studying abroad in England.
4. There are lots of helpful support systems in place for international students
Most UK universities have student support systems in place to offer help and guidance in a variety of areas. If you're ever feeling uncomfortable or unsafe while in the UK, you can speak to a specialist member of the team who'll be able to help.
These support teams are incredibly useful for students, helping with financial advice, health services and career information. If you have any questions about any part of university life, they're available to give you the answers you're looking for.